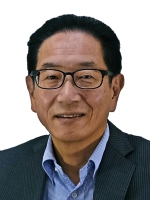 Welcome to our English edition of Japan Rubber Weekly.
To be able to greet you here fulfills us at Posty Corporation with great pleasure. That is because through the words that you are reading right now, we are opening a new chapter in our company's history.
A history, by the way, that we are proud of.
We publish our flagship newspaper Japan Rubber Weekly in Japanese language since our company was born in 1961. And we have added a strong line-up of other leading industry publications. They include the Shoes Post, Japan Rubber and Elastomers, and the Japan Rubber Yearbook, to just name a few.
We serve the rubber, tire, plastics, and related industries in Japan now for 54 years. From the beginning, we are committed to contribute to these industries by reporting our news in an objective, accurate and timely manner.
But times change.
Globalization makes the world a smaller place. Our industries become global. Japanese companies invest abroad and non-Japanese companies invest in Japan. Local audiences become one global audience.
At the same time, newspapers all around the world face the trend of digitalization. Traditionally, we all rely on print. And for many of us, digitalization is a challenge.
As I said before, we are opening a new chapter in our history.
Until now, information about our industries in Japan has never before been available in a comprehensive manner to readers who do not speak Japanese.
To stay true to our commitment to serve these industries, we believe now is the time to make our news accessible to you, our international readers. In English language, all over the world.
And it is the internet that makes this possible. Rather than a challenge, digitalization turns out to be an opportunity.
We hope you enjoy our newspaper.
Sincerely,
Kunio Akiyama
Chairman
Posty Corporation
October 27, 2015